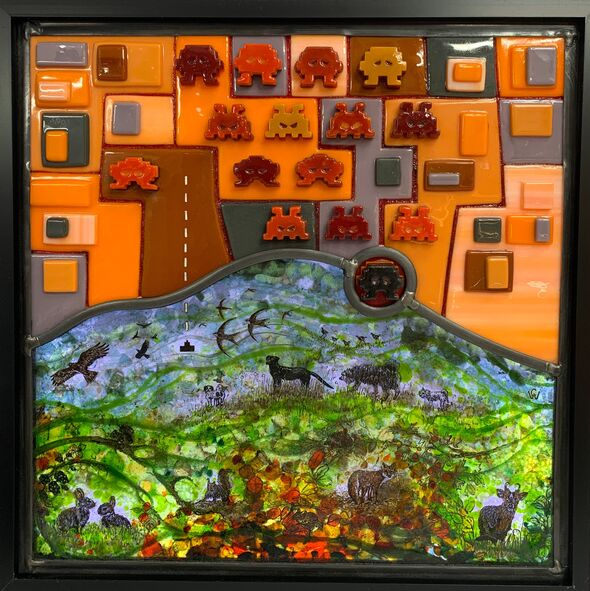 Name: Claire Williamson

Terms coming to class: all of them

Title: 'Green' space invaders

Materials/ techniques used: Fused glass, traditional glass painting and leaded.

Explanation about panel: This panel represents my dismay over the new housing estates taking over the green space surrounding my workshop. The approaching houses are represented by space invaders, with the lead line representing the road and new roundabout. My workshop is seen attacking the invaders and is surrounded by green spaces, my dog with all her dog walking friends and animals I see when walking her in the fields around us.